Graphic Material for Christmas Party (AE-IADE)
Project for AE-IADE. Poster for Christmas Ball.
The concept of this Poster was thought and generated on the idea of a glamorous christmas ball.

This project started with a Photo Session in the Studio at IADE-Creative University with the help of my colleague from the Photography and Visual Culture Degree, Ana Julia Sanches.
I posed for the picture not using any facial reference to make people think that they were the ones in the poster.
The image was edited on Photoshop to make the tie look clean and 
monochromatic.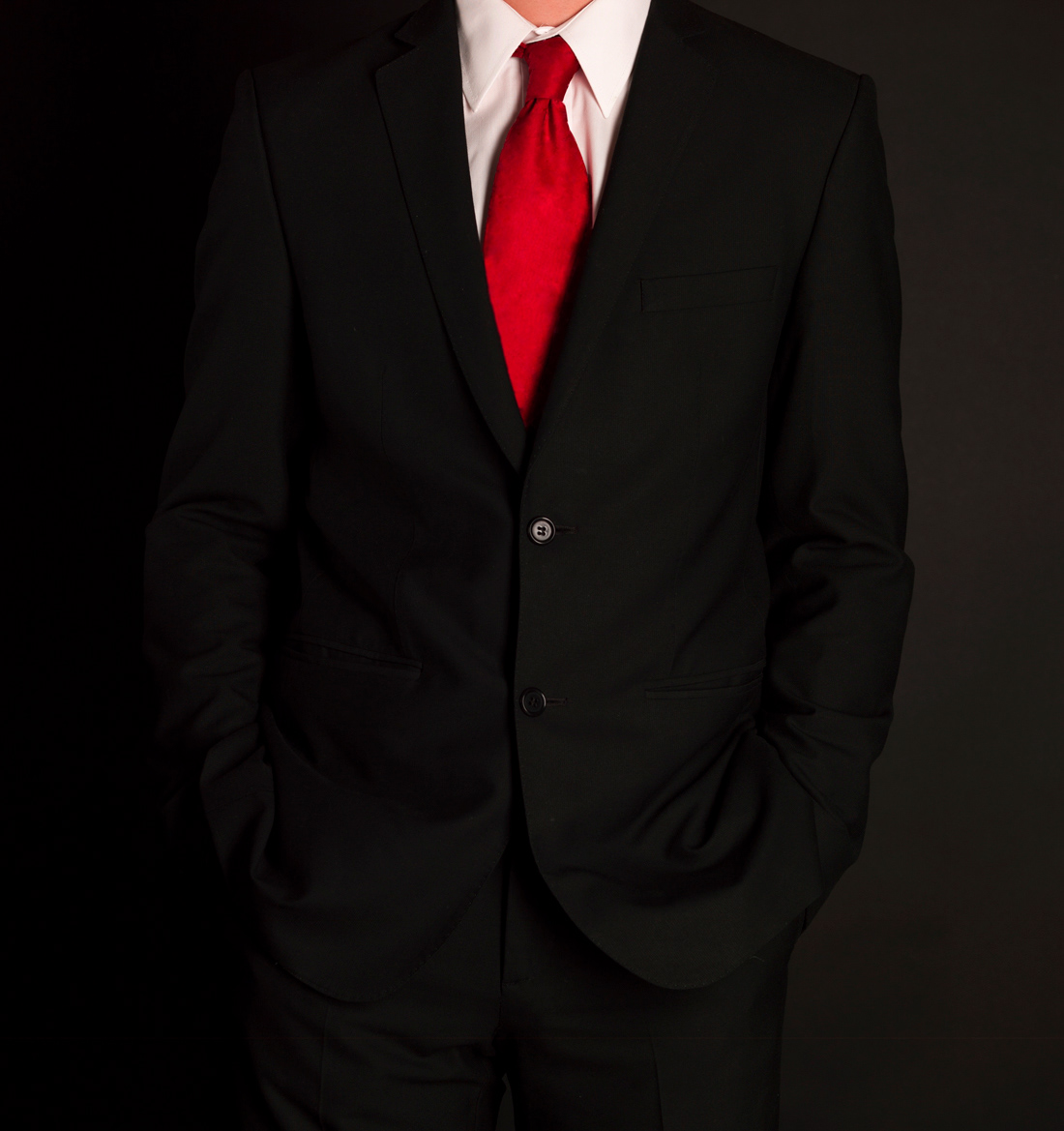 I made three options for the same Poster even though I only used one option has a final.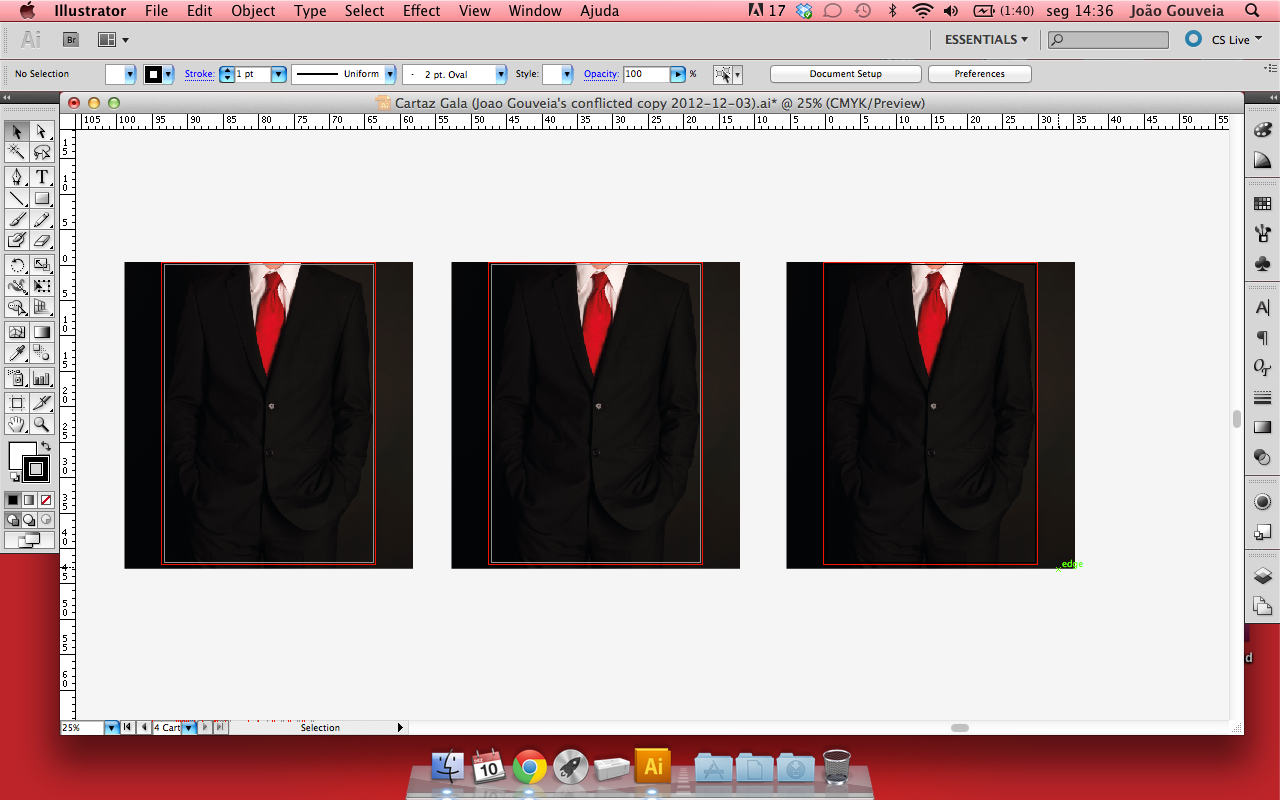 First Option was based on tones of red to have some connection with the season.

The Second and Third option had white squares that resembled a minimalistic kind of snowflakes.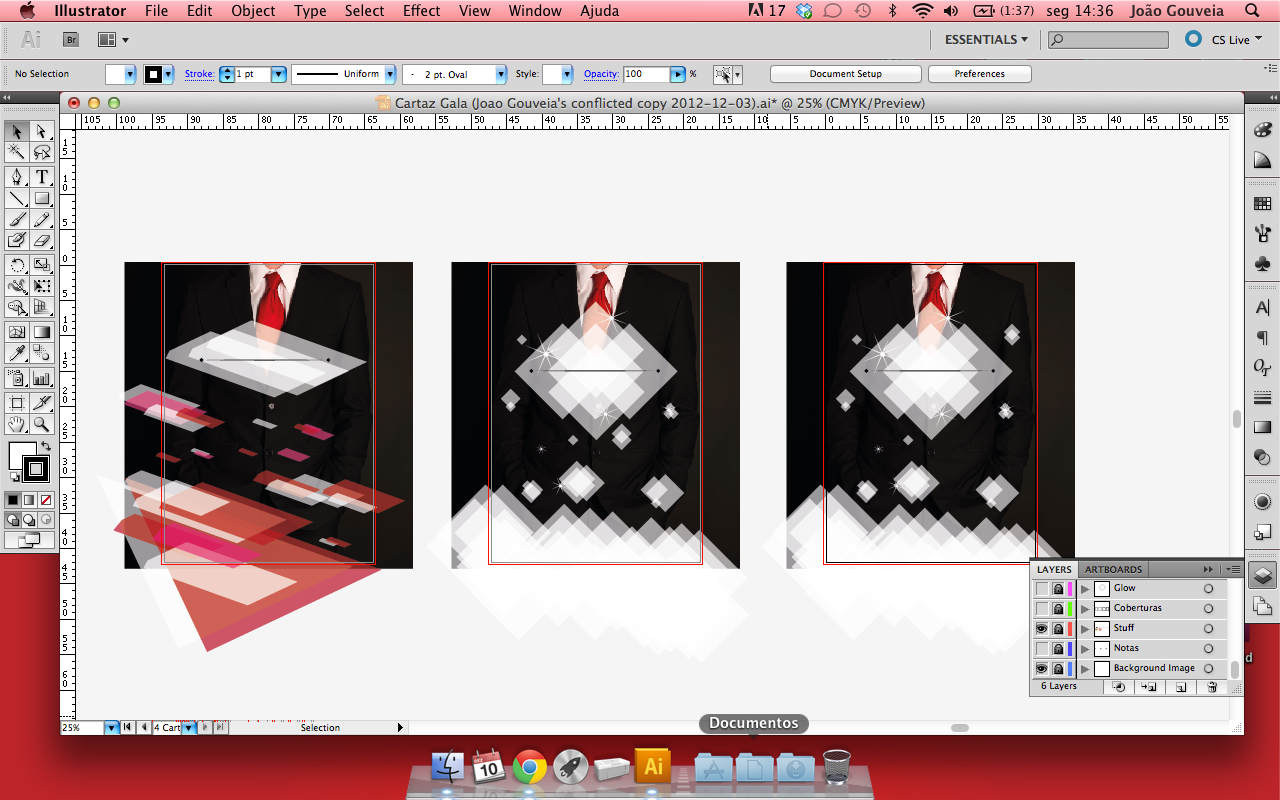 The difference between the second and third option is the lettering in the Title.
The the second option had a more simple and straight kind of font and on the third option I opted to use a more classical looking font.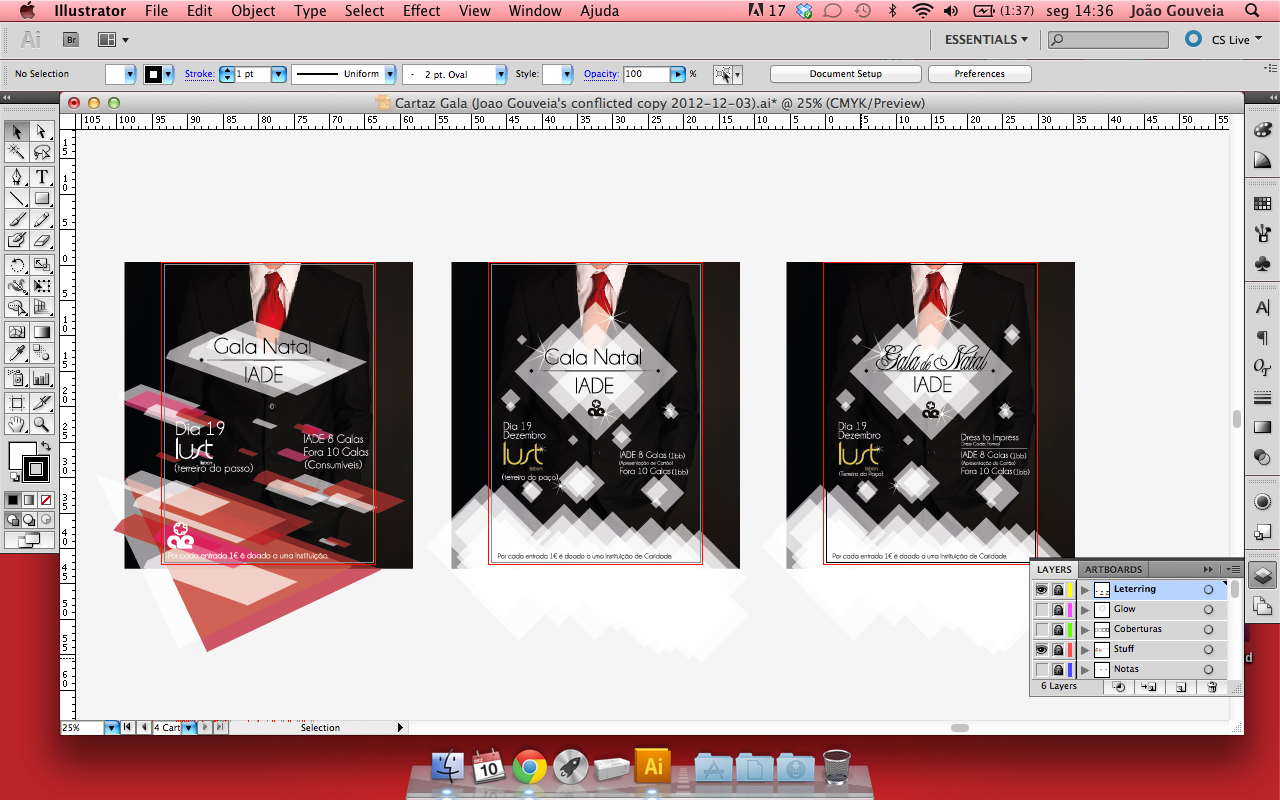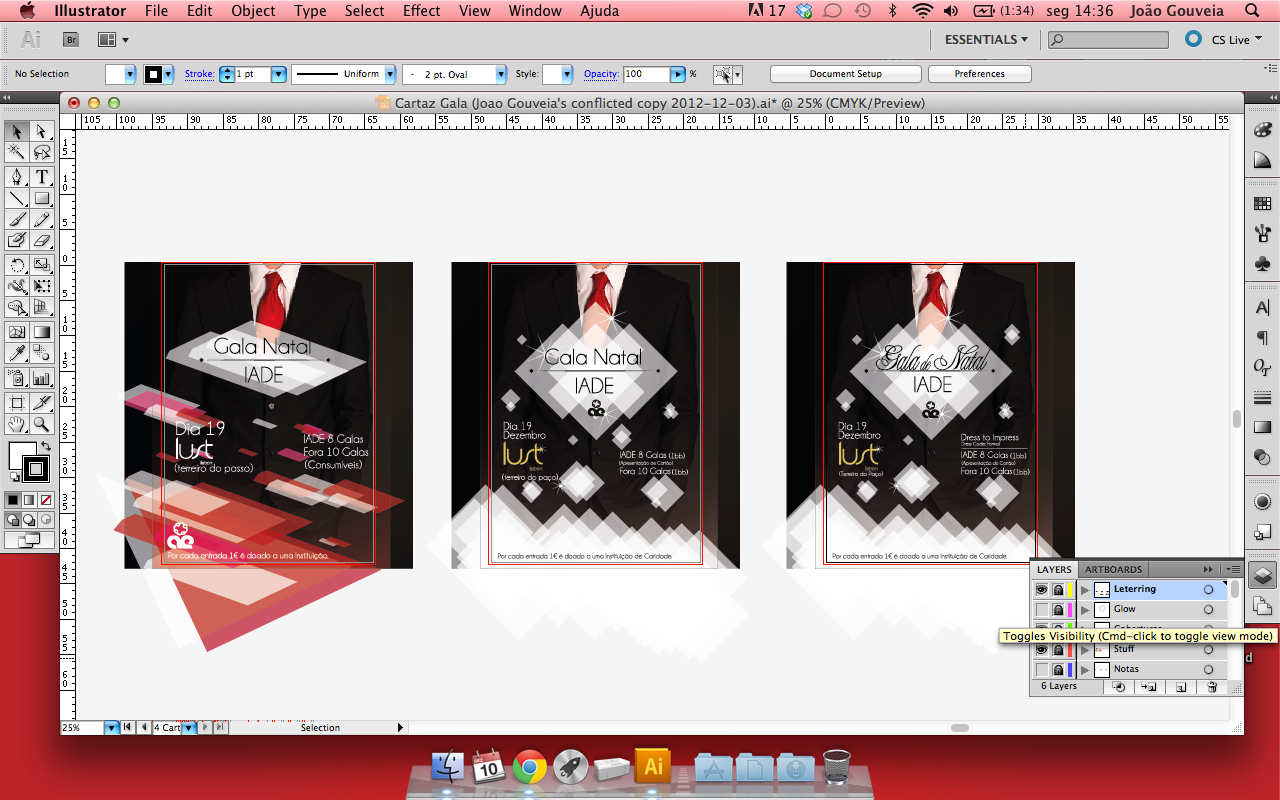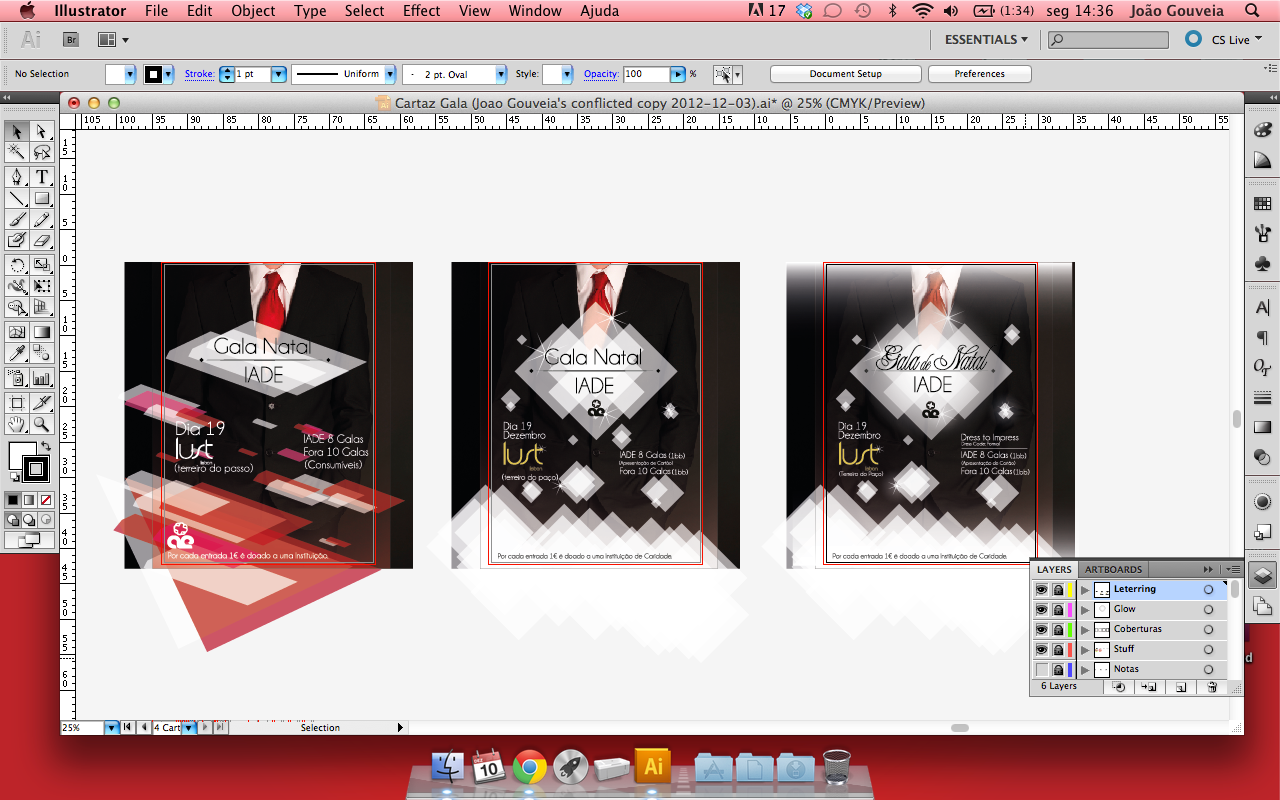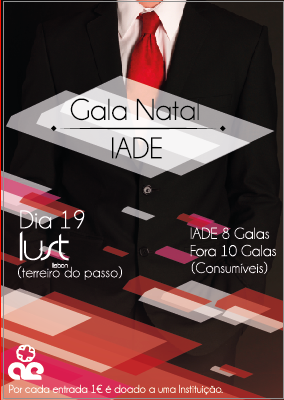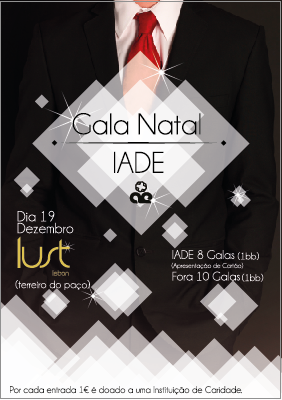 Final PNG image of the third option.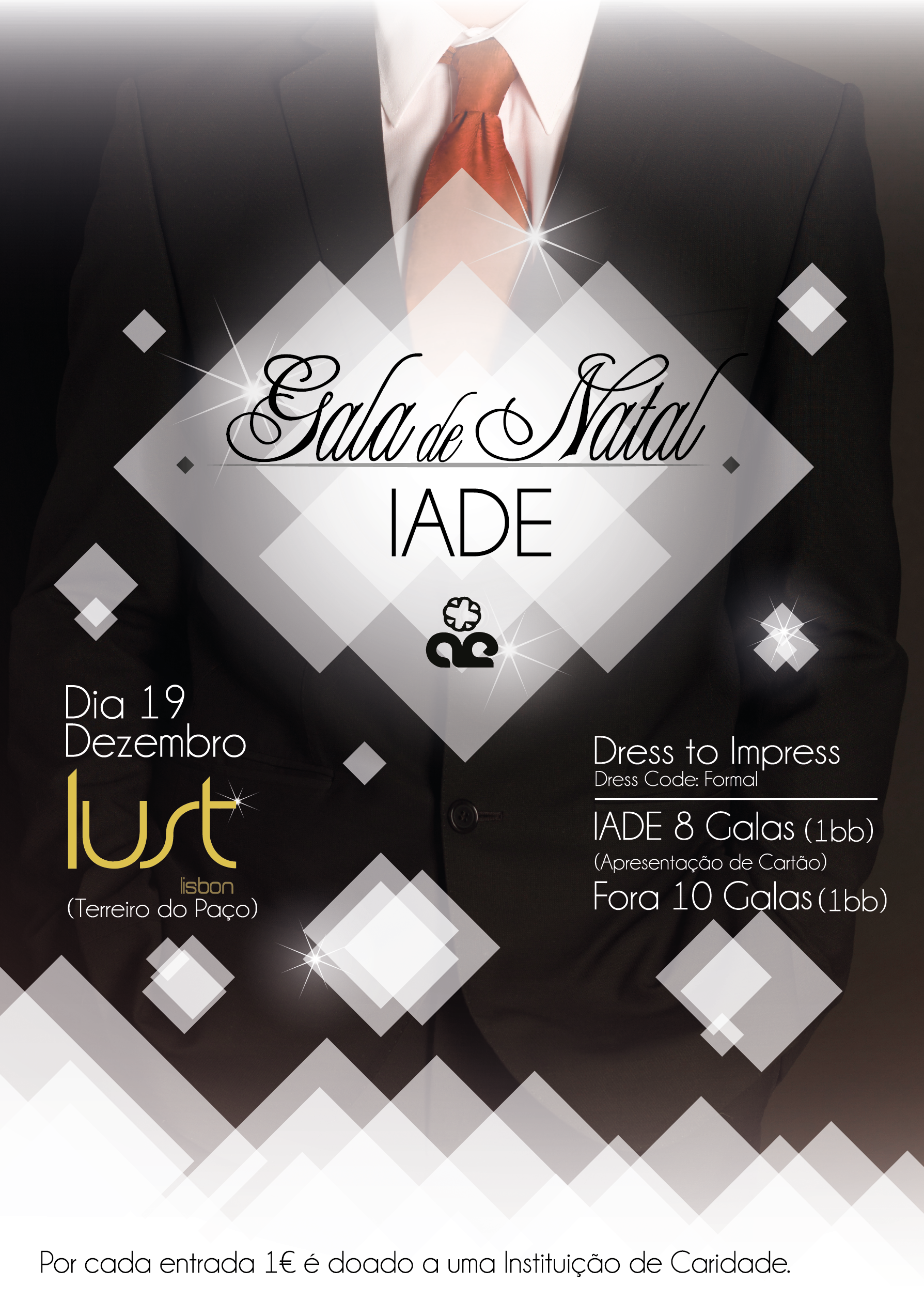 There is also a facebook cover with the information about the ball with the intention of advertising the party.

Final PNG image of Facebook Cover.